Tuesdays
College Survival Guide!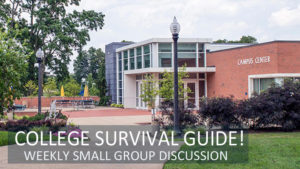 A weekly study of God's word with practical discussion on the key topics to help you get the most out of college. Attending a state school does not afford a Christian student the luxury of having a Christian worldview integrated into your studies, so here is the place where that will happen. We will discuss what's being discussed in class and look to the Scriptures for God's vision for your education and coming career. We will help you seek God's CALLING instead of just a job! We will dive into how to choose a major, how what you do fits into what God is now doing in the world, and how to set yourself up for making your mark in the world!
When: Time to be determined.
Where: Contact Bob to find out when and where we meet this week!
---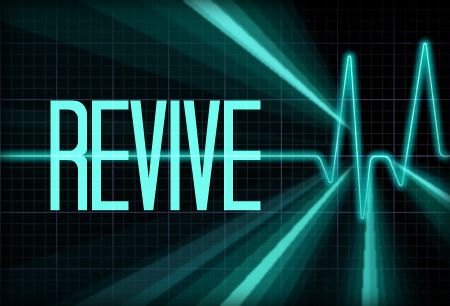 Wednesdays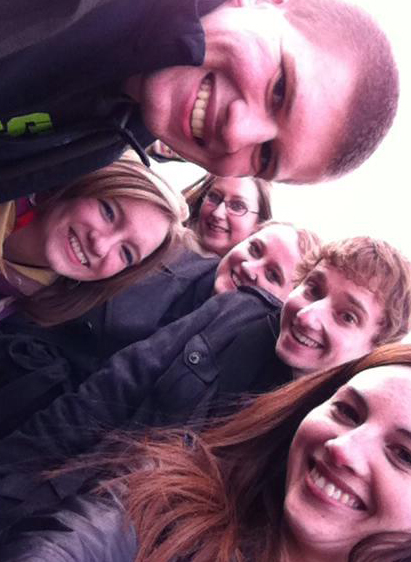 Christian Fellowship Group for Service and Outreach
Thursdays, 4:00 – 5:00 PM
Science & Nursing Building, Room 111
Revive is a student organization at Kent State University at Stark. But it's not just that…it's a place to belong, to be united in love and encouraged in heart, and to discover the mystery of Jesus Christ (Romans 1:1-6; Colossians 1:24-29; 2:1-3).
Revive is always doing something different. Sometimes we'll have great discussions with guest speakers, and sometimes we will be doing service projects among the community and our campus, playing games, having a movie extravaganza, and so much more! You are always welcomed into Revive! Revive won the Dean's Cup as the most excellent student group on campus last year. Come join the excitement!
Check out the REVIVE webpage!
Revive is a STUDENT-run club on campus!
President: Brielle Black
Officers: David Loughney, Megan Ludwig, Jenna Fleming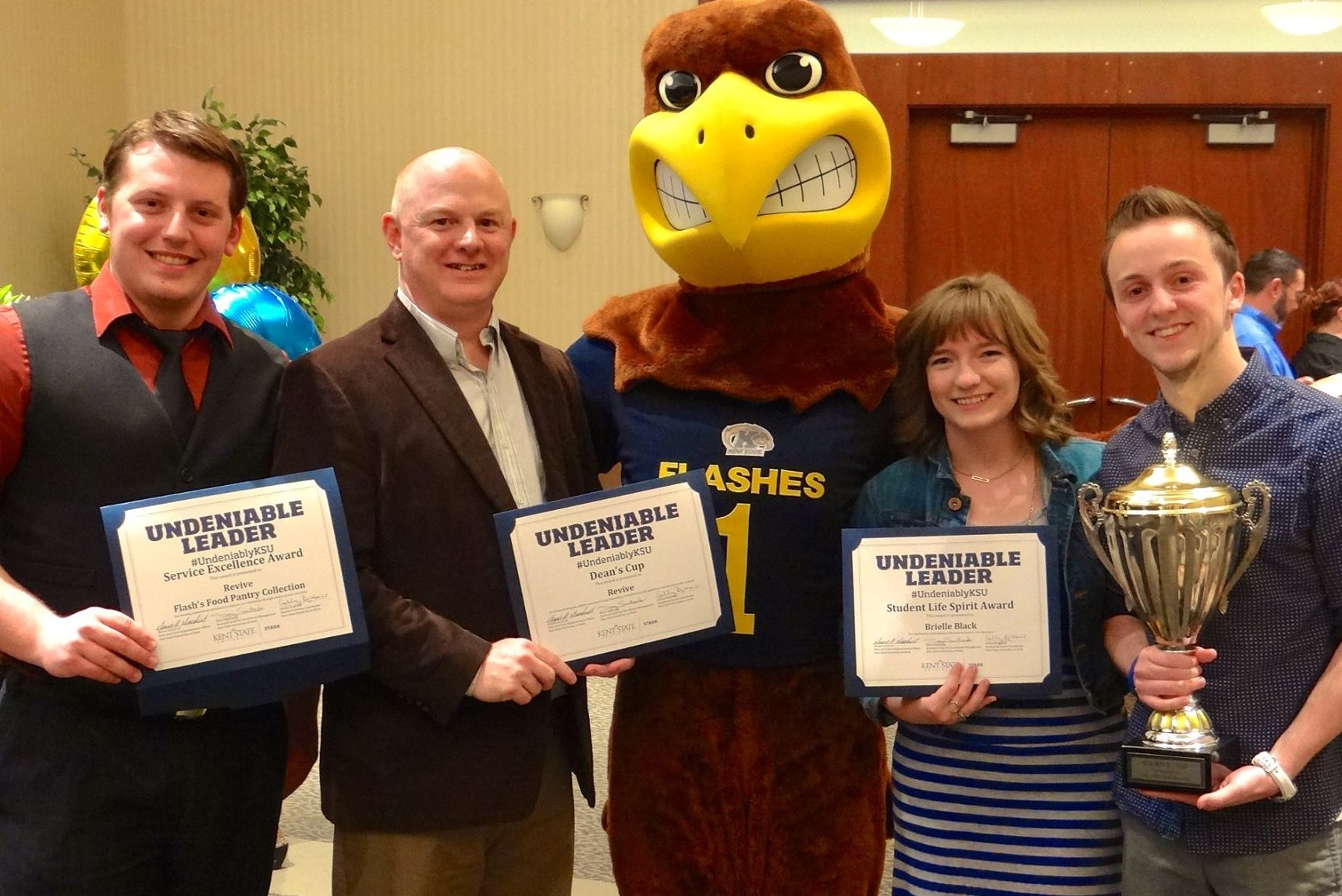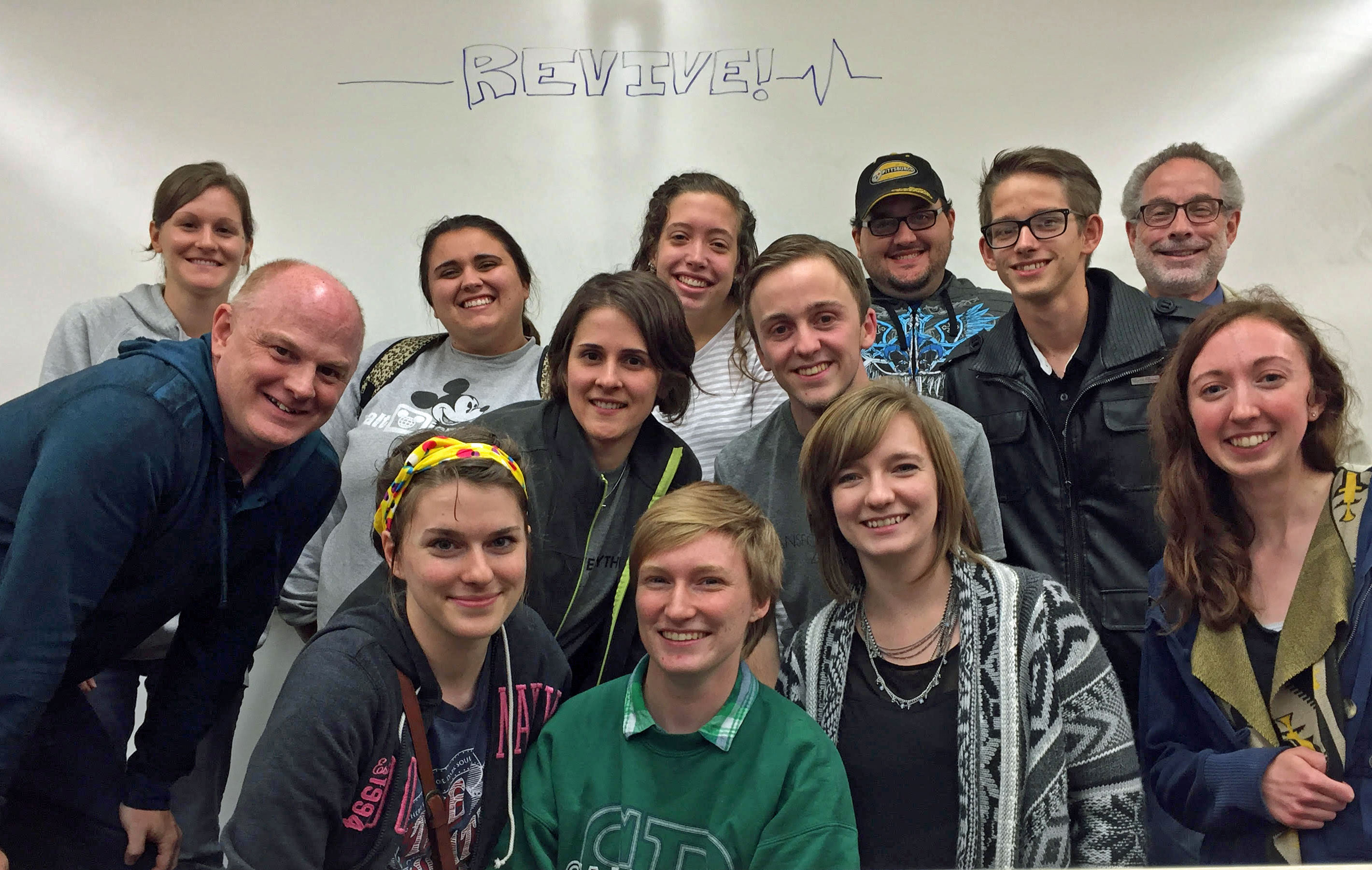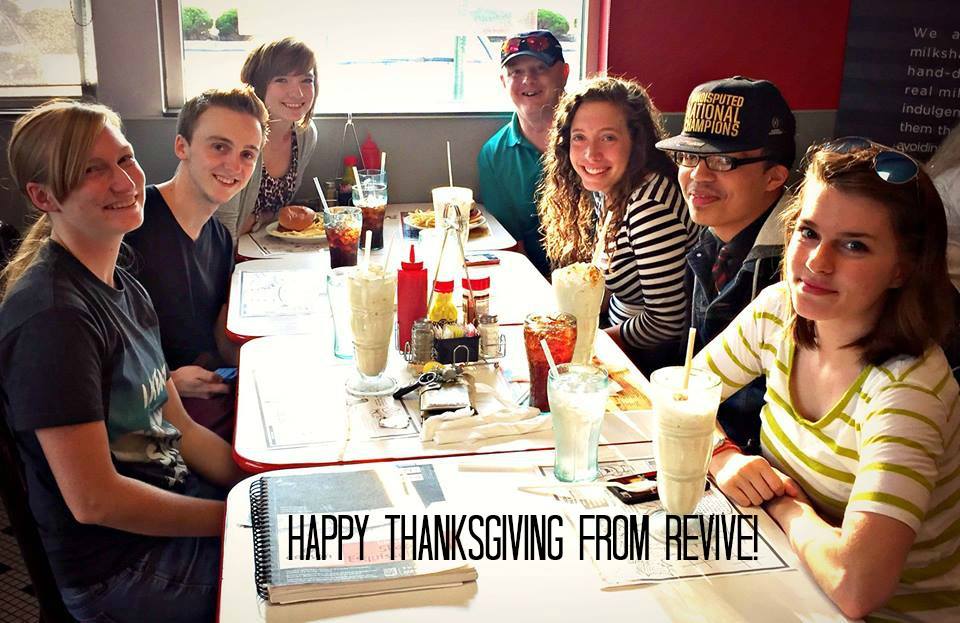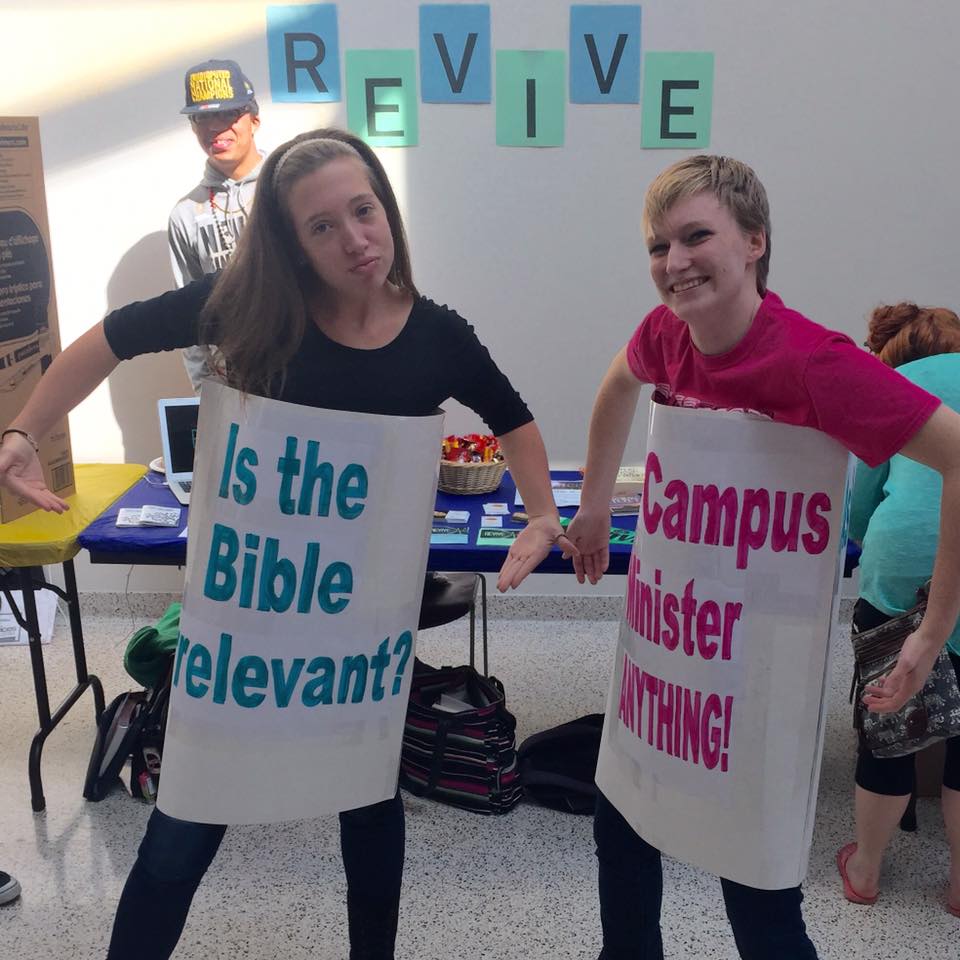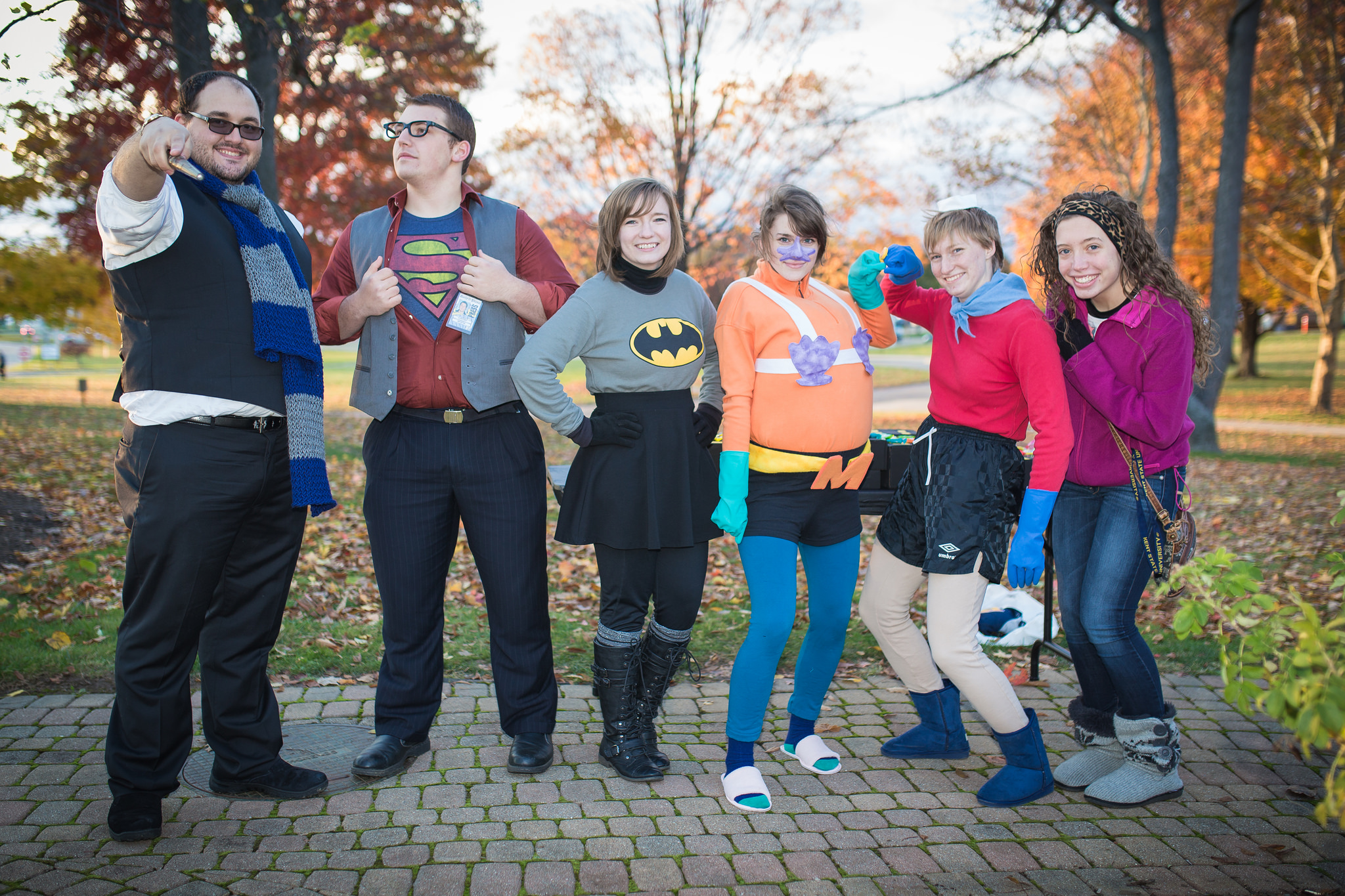 A ministry of CCO (Coalition for Christian Outreach) and (re)integrate.