Tuesdays
Colossians: The Supremacy and Sufficiency of Christ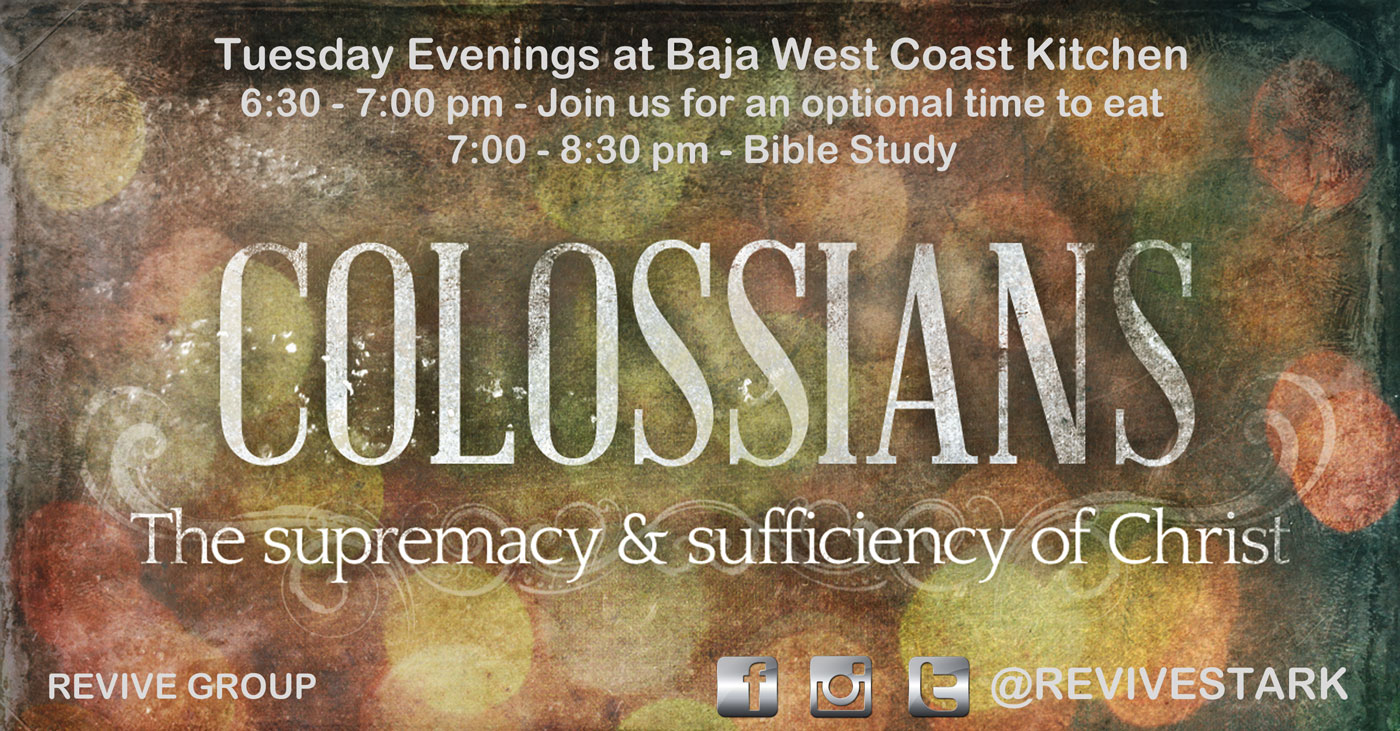 >A weekly study of God's word with practical discussion on what God reveals to us about Jesus and ourselves on the pages of Colossians.
When:
6:30 – 7:00 PM, Optional time to join us for dinner.
7:00 – 8:30 PM, Bible study
Where:
Baja California Kitchen on Dressler Road between the Hall of Fame bridge and Whipple Ave. Check out their website here: Baja West Coast Kitchen North Canton
---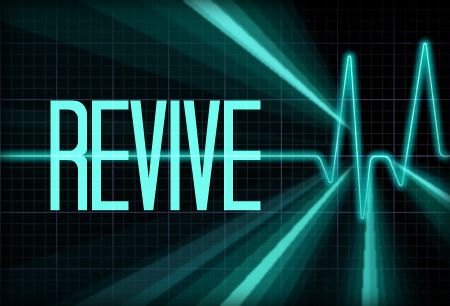 Wednesdays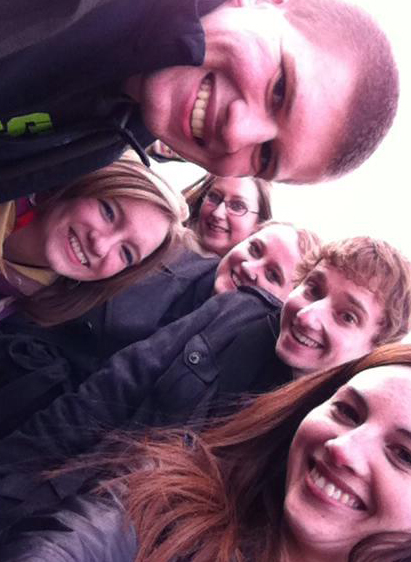 Christian Fellowship Group for Service and Outreach
Thursdays, 4:00 – 5:00 PM
Science & Nursing Building, Room 218
Revive is a student organization at Kent State University at Stark. But it's not just that…it's a place to belong, to be united in love and encouraged in heart, and to discover the mystery of Jesus Christ (Romans 1:1-6; Colossians 1:24-29; 2:1-3).
Revive is always doing something different. Sometimes we'll have great discussions with guest speakers, and sometimes we will be doing service projects among the community and our campus, playing games, having a movie extravaganza, and so much more! You are always welcomed into Revive! Revive has won the Dean's Cup as the most excellent student group on campus. Come join the excitement!
Check out the REVIVE webpage!
Revive is a STUDENT-run club on campus!
Officers: Mary Peach, Brenden Romigh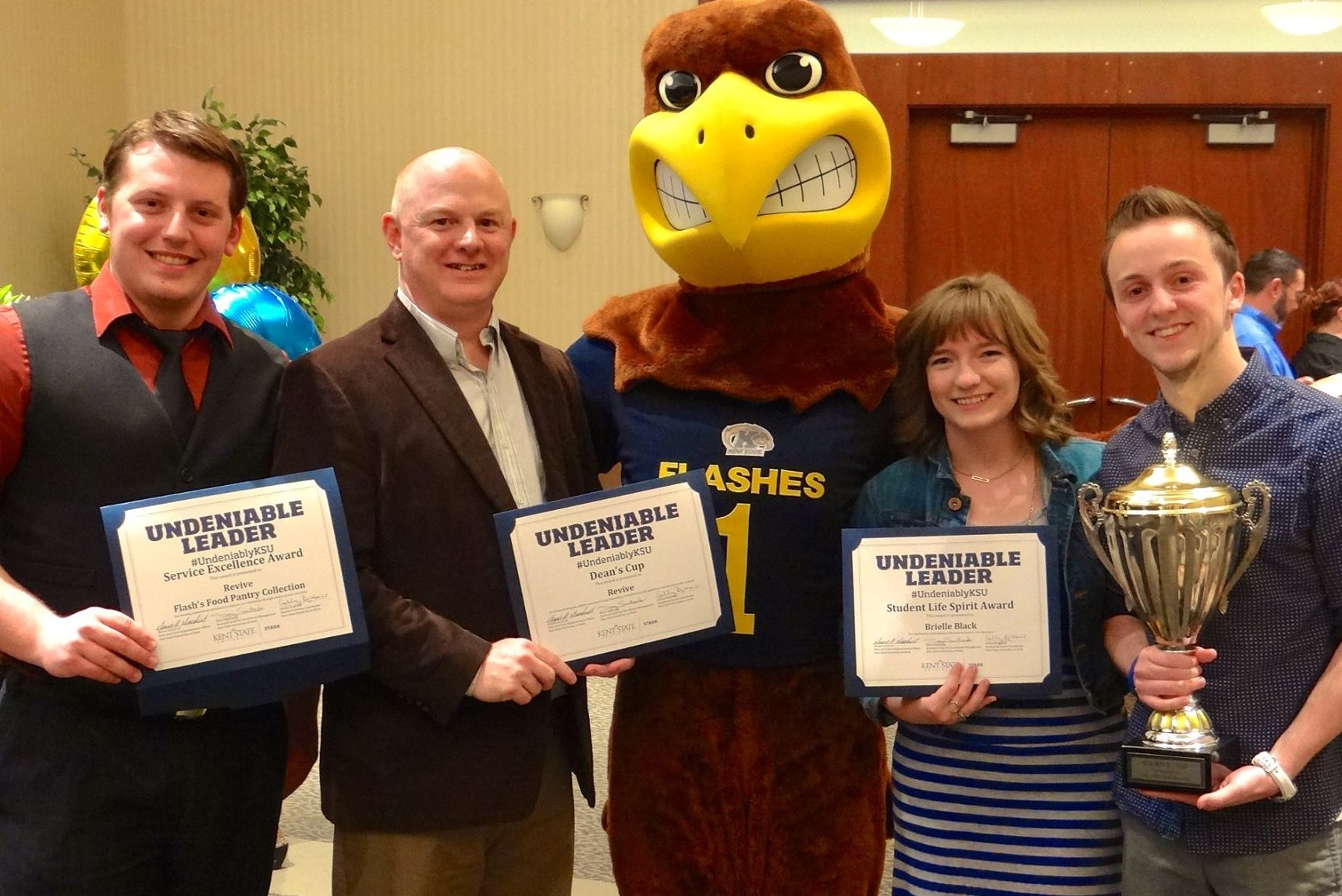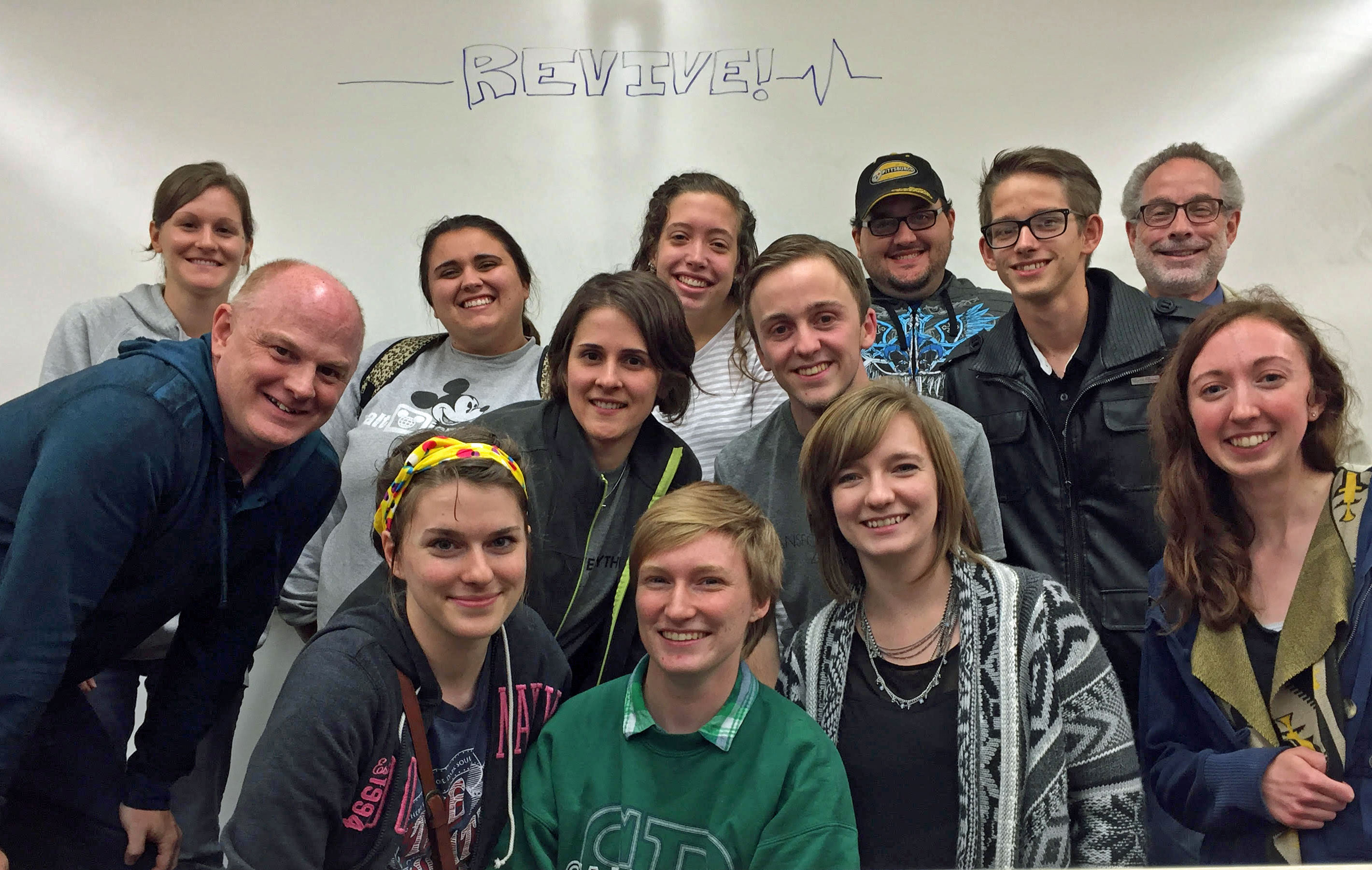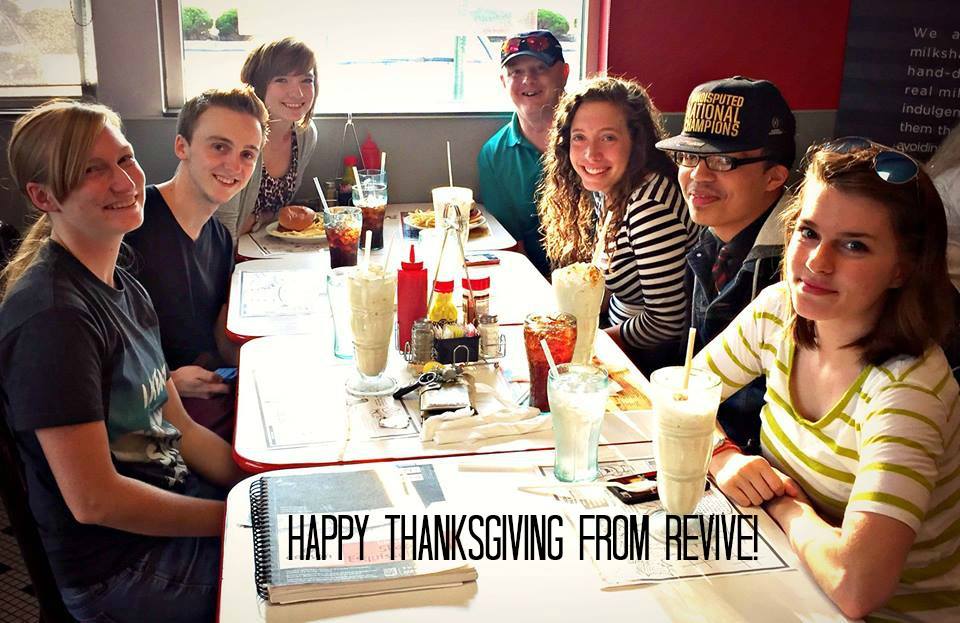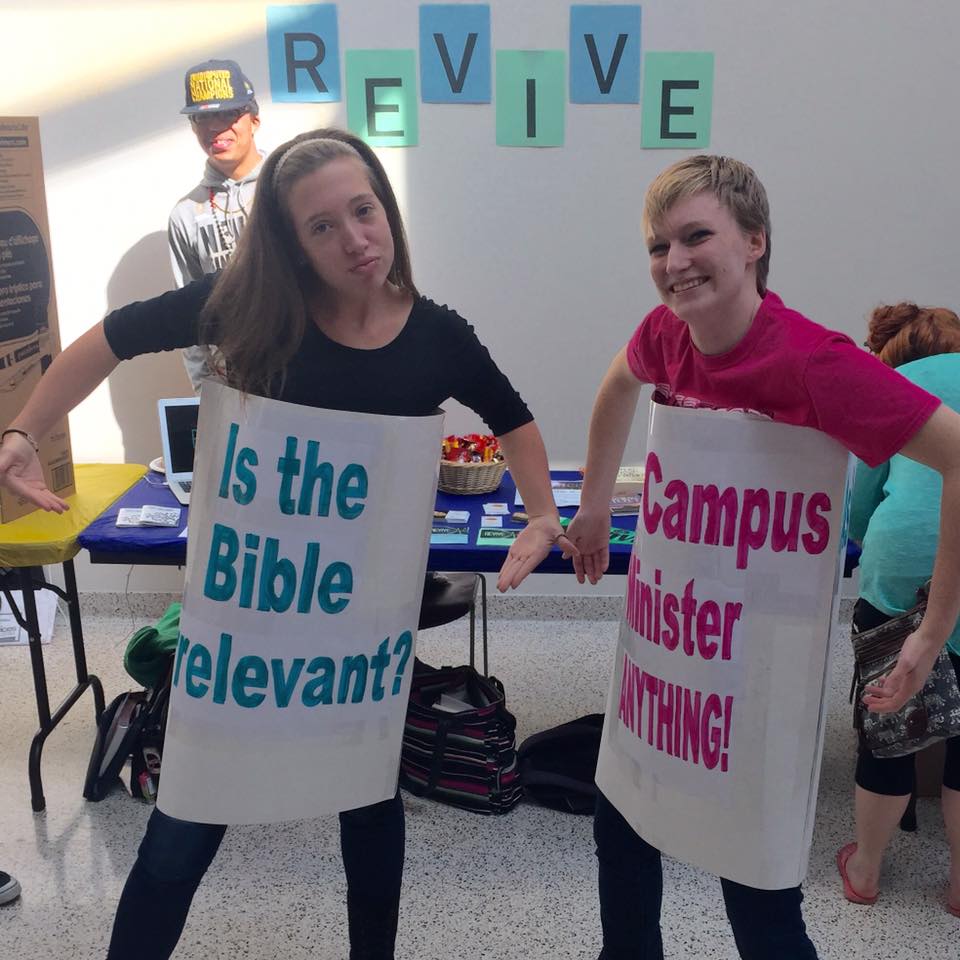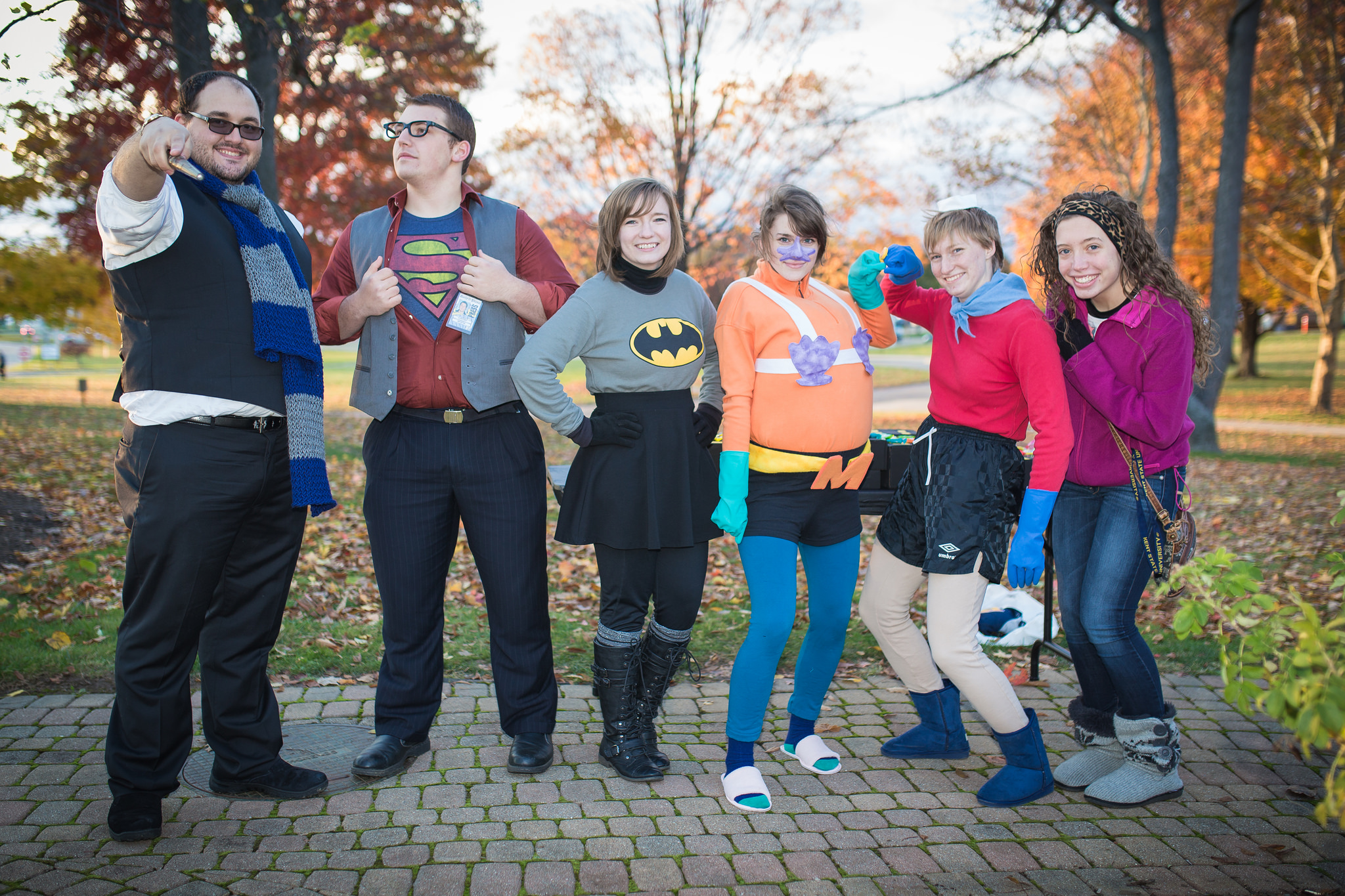 A ministry of CCO (Coalition for Christian Outreach) and (re)integrate.